It's Never Too Late to Change
We offer a wide range of programs and services to meet the needs of those affected by the criminal justice system. In addition to our prison rehabilitation programs, we direct individuals to employers that hire ex-offenders. We offer juvenile services, a recovery house, alcohol counseling and drug counseling. 
The Ambassador Academy is a program designed to create a career pathway for individuals (men and women) who are formerly incarcerated. However, anyone can enroll in this program who have a genuine desire to change life style and need the necessary tools to get ahead. Our goal is that this program will lead to economy empowerment for each member who decides to complete this program. The program is a 3-6 months requirement depending on individualized assessment.

Members will gain the following upon completion of the Academy: click the enrollment link to sign-up

• Soft Skills/Communication techniques
• Basic Life Skills
• Basics in Technology, using mobile devices and apps
• Resume building
• Job Readiness
• Employment Opportunities within social enterprise at Timelist or partner agencies
• Economic Empowerment
• Career Pathways (becoming a leader, reentry coach, speaker, mentor, etc.)
• And more

Class schedules will be posted online and you will be notified when program is set to begin new cohort.

Class enrollment is for those interested in beginning a serious program in the following subjects:
-Anger Management
-Substance Use
-Domestic Violence Prevention
-Parenting and more

These classes are held at: 311 East Ave K4, Lancaster CA 93535 as well as online classes. You will be notified as to the days and times for new sessions.
---
Reviews
Timelist is comprised of people with the highest integrity. Timelist draws on lived experience, lessons learned through hardship and tempered in the furnace of time. Timelist embodies honesty, responsibility, and self-sacrifice. I endorse Timelist without reservation to anyone who aspires to be better than their past. - Aaron Lowers
The Timelist Group has been and still is a life saver for me personally all of the men that I have met through this beautiful organization has Ben a true Blessing their motivation and genuine attitude coveys how much they care and want to see individuals succeed. (1love to all my Conrads) - Taylor LaVel
I am a believer! I am grateful and thankful that someone out there is trying to promote a safe haven and program that reduce Recidivism. We all need a Second Chance at some time in our lives! - Patricia Calloway
Wonderful group serving people impacted by our criminal injustice system. Keep up the amazing work! - Sonja Tonnesen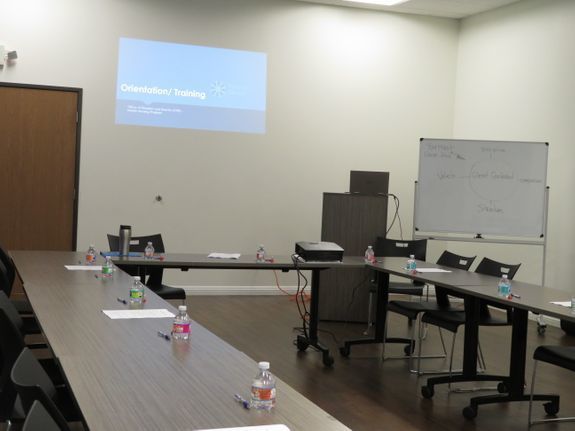 Workforce and Orientation
Making the transition from incarceration to free society has its challenges. We are here to serve a population that many have either discarded or consider a burden to the community. We aim to defy those odds by preparing individuals to reenter the workforce with a renewed and goal oriented focus.
Service Areas
This is how we serve most of our clients. We have served over 1000+ inmates inside the Correctional Department. We encourage agencies and other providers to reach out to us for programs and/or technical support
We have a large population of members serving life in prison. We have specialized in preparing individuals for Parole Hearings, one of the particular programs that help inmates prepare for BPH is called 'Mind Your Business (MYB). Timelist plays a key role in helping individuals learn the true meaning of personal responsibility, insight, remorse and the ripple effect on victims and their families. They make up a large percentage of our leadership for our inmate led programs inside CDCR. We often write support letters for them and receive request to be enrolled into one of our housing programs
Self-Help Rehabilitation - Workshop Series
Are workshop series cover areas ranging from domestic violence courses to gang intervention and prevention. These workshops are currently being provided inside Correctional Institutions across California.
Support for Women in Reentry
We hope to invest into more women based services in the coming years. Currently we can provide similar programs already available at our men's institutions
Pathway is the name of our housing program currently in Los Angeles. Housing is currently available for those on state parole under STOP or Ambassador Housing as well as DHS Office of Diversion and Reentry (ODR) for individuals being released from LA County Jail system. (Note: Our Ambassador housing is for paying residents.)
This program is meant to reunited parents with their children who have been separated by child services, courts or incarceration. Our goal is to help parents gain all of the tools and resources that they need to regain the custody of their children by providing parenting workshops, anger management class, domestic violence prevention courses and monitoring services as needed. (note: This service and Parenting Courses are being administered through our Warm Hearts Program see: Here)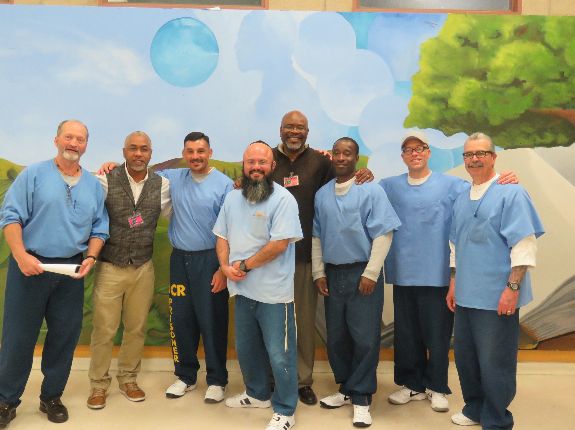 Re-entry Services
In order to benefit from Timelist Group reentry services, it is required that all participants enroll as members into the Pathway to Leadership program. The Pathway to Leadership program is designed to empower men and women who have been impacted by the criminal justice system and a model for those assisting them. The goal is to assist individuals against barriers to education, housing, employment, careers and entrepreneurship which will provide the necessary tools and support to navigate society and ensure a successful reintegration back into the community.
The Pathway to Leadership program is an ongoing academy that includes: 
Computer Literacy
The Basics of Using Technology (i.e. Cell Phones etc.)
Resume Building
Financial Management 
Relationship Building
Other Life Skills and Rehabilitation Curriculum (as needed)
Other Direct Services
Tutoring Support
Mentoring 
Support Group
Case Management
Supportive Services
Help;
Obtaining ID or Drivers License
Obtaining Social Security Card
With Cal-Fresh, EBT (food stamps) assistance
With Medi-Cal enrollment
With Housing
With Transportation support
Enrollment Sites
311 E. Ave K-4, Lancaster CA 93535 | Tel: (661) 579-0881 call to schedule an appointment
Housing location: Crenshaw/Leimert Park , Los Angeles | Tel: (323) 389.8664
SF/Bay Area (Coming Soon!)
---
Peacemakers' Alliance is a strong partner of the Timelist Group program. Inside the California Department of Corrections and Rehabilitation we are joining the mission to bring hope and opportunity to those serving their sentence. We do this by offering a range of educational and rehabilitation programs that motivates the desire for transformation.