It's Never Too Late to Change
We offer a wide range of programs and services to meet the needs of those affected by the criminal justice system. In addition to our prison rehabilitation programs, we direct individuals to employers that hire ex-offenders. We offer juvenile services, a recovery house, alcohol counseling and drug counseling.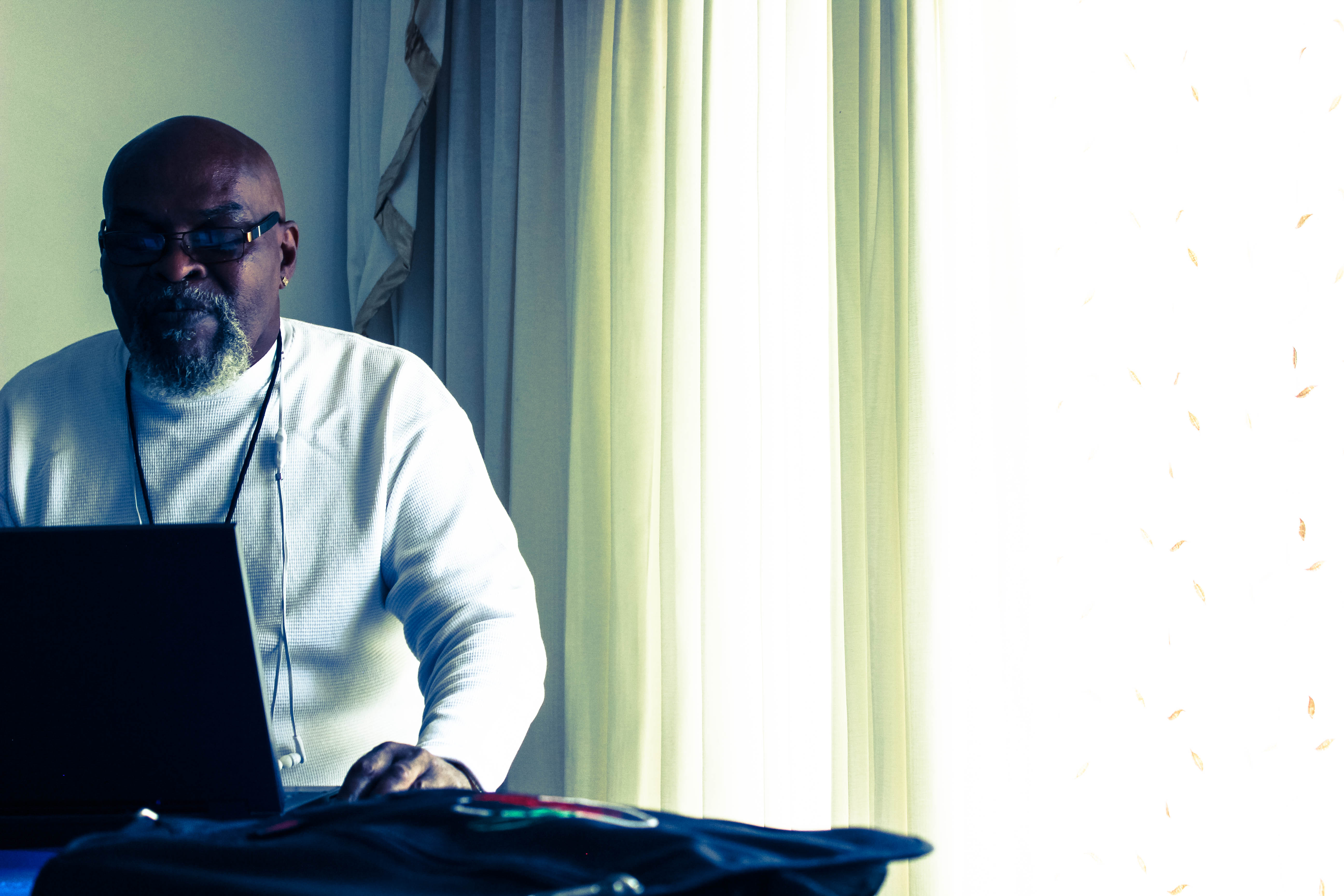 Drug & Alcohol Counseling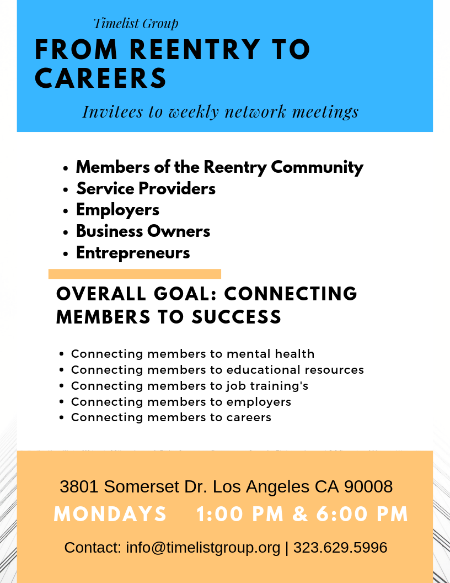 ---
Making the transition from incarceration to free society has its challenges. We are here to serve a population that many have either discarded or consider a burden to the community. We aim to defy those odds by preparing individuals to reenter the workforce with a renewed and goal oriented focus.
Direct Services
This is how we serve most of our clients. We have served over 700+ inmates inside the Correctional Department. We encourage agencies and other providers to reach out to us for programs and/or technical support
We have a large population of members serving life in prison. They make up a large percentage of our leadership for our inmate led programs inside CDCR. We often write support letters for them and receive request to be enrolled into our Pathway4Home housing program
Self-Help Rehabilitation - Workshop Series
Are workshop series cover areas ranging from domestic violence courses to gang intervention and prevention (Read More)
Support for Women in Reentry
We hope to invest into more women based services in the coming years. Currently we can provide similar programs already available at our men's institutions
Pathway4Home is the name of our housing program currently in Los Angeles. Housing is currently available for those on state parole
Youth Violence Prevention & Leadership Academy
We have a youth project that focuses on mentoring, recreation and leadership development. We plan to keep a strong program that will be more active during school breaks as well as for after school programming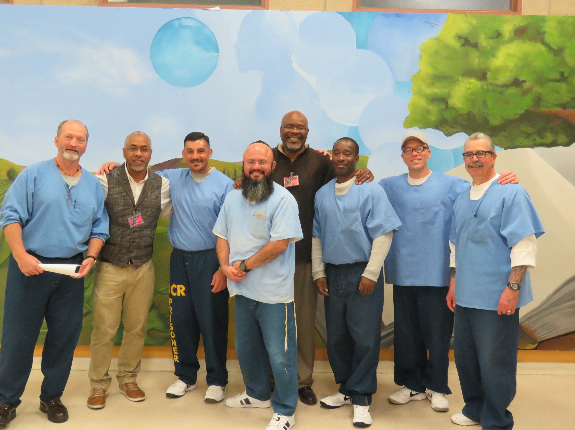 Valley State Prison
Curriculum/Courses
Rehabilitation 
Substance Abuse Program (Drugs & Alcohol)
Conflict Resolution (Anger Management Course)
Chivalry - Development of Manhood
Parenting Course (M.O.P.E.)
S.A.F.E. (Staying Out of Prison-Addressing Addiction-Family in Crisis-Earning a Legit Livelihood
S.P.M.D. (Street and Prison Mindset Detoxification)
D.V.P. (Domestic Violence Prevention)
G.R.P. (Gang Rehabilitation and Prevention)
S.T.O.P. (Straight Talk On Point)
S.G.R. (Nine Steps to Street Gang Recovery)
S.E.R.I.O.U.S. (Severing Dangerous Ties-Erasing Bad Conduct-Removing Harm-Identifying Self-Organizing-Utilizing Ones Times-Searching for Truth
One on One Mentoring
---
Education
Tutoring in Math, English and Science
G.E.D. Preparation (Tutor support)
Online Learning
Life Skills
R.D.I.P. (Resume Development and Interview Preparation)
---
Skills Development 
Soft Skills
Basic Computer Literacy
Landscaping & Gardening
Leadership and Entrepreneurship Development
Cisco Networking Academy
---
Peacemakers' Alliance is a strong partner of the Timelist Group program. Inside the California Department of Corrections and Rehabilitation we are joining the mission to bring hope and opportunity to those serving their sentence. We do this by offering a range of educational and rehabilitation programs that motivates the desire for transformation.
Schedule a Meeting
8525 S. Broadway  Los Angeles, CA 90003
(323) 629-5996