Promoting EDUCATION, SKILLS TRAINING, BUSINESS DEVELOPMENT AND ENTREPRENEURSHIP
We are determined to build up and support young professionals who are in need of safe spaces to grow in
We are committed to making a positive difference that inspires hope and nurtures entrepreneurship
Who Are The Alumni?
In 2007, the group, headed by Yusef-Andre Wiley, decided to approach Avenal State Prison administrators with a proposal to establish the group as a legitimate program recognized by prison officials. We called our program Timeless – A Lifer Support Group. As interest around rehabilitation grew, Timeless opened its workshops to the entire prison population and eventually parolees. Through the curriculum we created and the work the participants put in, we discovered if a person is willing and able to think critically about his/her life and the world around, he/she will realize "it is never too late to change."
So, who are the alumni? These are the very men that form the moral conscience and culture of Timelist. They represent leadership building blocks and blue print for other Timelist members to follow and replicate in their community. All alumni leaders are former lifer's who hold key leadership positions in the Timelist Group operations. Today, the alumni continue to train and develop new leadership within the program that have completed all of the necessary courses during and after incarceration.
We Do: Public Speaking Engagements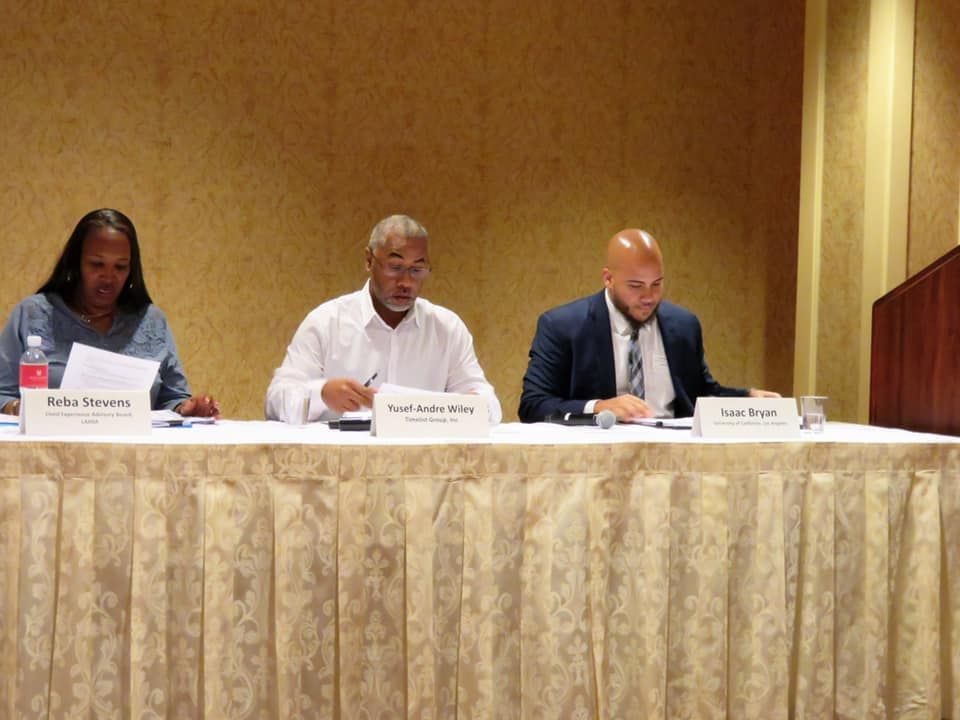 Trauma Informed Security [Training] Prepare and equip your security team with the necessary tools needed for de-escalation and prevention 
Curriculum Development [Training] Empower your clients/members with the educational tools that will enable them to lead productive lives
Coaching Models [Training] Engage and empower both your personnel and clients to be leaders through self-discovery that is designed to build self esteem, self-awareness and much more ...
---
We are also available for:
Motivational speaking engagements and seminars
Send Speaking Engagement Request to:
Tel: (661) 233.3959 | info@timelistgroup.org | You can also find us on INSTAGRAM and TWITTER @timelistgroup
---
---
---
Speaking Topics
How Faith Can Change the Heart of an Ex-Offender
From Crime to Entrepreneurship
Life After A Life Sentence
Serving a Life Sentence while Maintaining Sanity
Keeping Our Youth Safe in an Unsafe Environment
Making Money with Inspiration
Building Youth Leaderships
Youth Advocacy that Works
Inside California's Worst Prisons
A Gang Members Confession
Curing the Heart of a Domestic Violence Abuser
Changing Your Lifestyle is Your Best Survival Strategy
How To Keep Your Team Inspired
Building Timelist from zero
The Inner Dimensions of Volunteerism
Giving the Unemployable Employment
How to Change the Life of a Convict
and more ...