There are many ways to get involved with our organization. Become a mentor or tutor. Hygiene supplies, fresh blankets and linen. And of course, monetary donations are always great. 
If you're the type that likes to see the fruits of your labor, check out our volunteer opportunities where you can directly affect those we serve. We also appreciate those that may not have the time but have the wherewithal to make a difference financially. If you're interested in seeing what's going on, visit our calendar of events.
Lawn Care Service
FREE ESTIMATES - 323.842.0558 or 323.389.8664
PLANS STARTING AT $25.00
When you use our service you are helping to empower our community. we hire those who have a hard time finding employment, hence we provide hope for those who would otherwise be struggling to survive in this economy. So call or sign-up with us today: Here
Complete Lawn Maintenance
Mowing & Trimming
Tree Trimming and Maintenance
Lawn Treatment
Organic Pesticide Treatment
Leaf Removal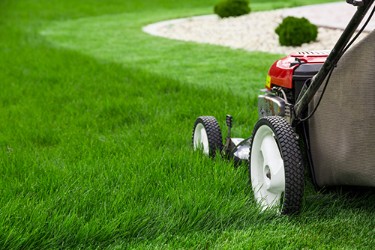 Mail in Donations at: Post Office Box 8824, Los Angeles CA 90008
Donor Levels: $10.00 or  $20.00 a Month for Program Contributions. Here's where your money goes when you donate directly to Timelist programs:
Support rehabilitation program material, correspondences, support letters and certificates to CDCR Prisoners at Avenal State Prison, Valley State Prison, DVI-Tracy CA, Corcoran State Prison, California Men's Colony-San Luis Obispo CA and other institutions.
Expansion of Housing Program in Los Angeles and Oakland CA
Serving over 500+ inmates inside CDCR and 16 at Sober Living Home in Los Angeles CA.
Weekly Workshops at Sober Living Home topics ranging from Life Skills, Lifer Support Groups, Substance Abuse Workgroups, Financial Management, Parenting, Anger Management, Domestic Violence Prevention and Basic learning tools through the Cisco Networking Academy